Daughter, God Loves You!
Some girls and women find themselves wondering if God loves them. Have you wondered the same?
"Does God hate girls?" a young girl asked at a meeting with a few youngsters. I knew she was searching for meaning, purpose, and value in being a girl, the daughter of the King.
Daughter: Created to be wonderful
After I was rejected at birth for being a girl, I spent years searching for self-worth and my identity. God, in His mercy, healed me from rejection and helped me find my worth. I knew that God loved His daughters wholeheartedly and unconditionally. In fact, He loves them just as He loves His sons.
Psalm 139:13-14 says, "For You formed my innermost parts; You knit me [together] in my mother's womb. I will give thanks and praise to You, for I am fearfully and wonderfully made." This verse is true for boys and girls. Each of us regardless of gender is fearfully and wonderfully made by God.
God is no respecter of persons
Acts 10:34 AMP says, "And Peter opened his mouth and said: Most certainly and thoroughly I now perceive and understand that God shows no partiality and is no respecter of persons." This proves that the promises in the Bible are for men and women alike.
In the New Testament, Galatians 3:28 AMP says, "There is [now no distinction] neither Jew nor Greek, there is neither slave nor free, there is not male and female; for you are all one in Christ Jesus."
Jesus and the Samaritan woman
The Samaritan woman
Many people argue about the position of women, but they forget that the Lord Jesus Himself sought out the Samaritan woman in John 4:4-29. The verse says, "His disciples were surprised to find Him talking to a woman." The amazing thing is that this woman He sought had five husbands! Though Jesus knew her history and could have shunned her, He chose to speak to her.
After her encounter with Jesus, this Samaritan woman told her village, "Come, see a man who told me everything I ever did. Could this be the Messiah?" "They came out of the town and made their way toward Him." These verses record this  Samaritan woman to be the first Gentile to share the good news about the Messiah, since her village came to Jesus through her!
Resurrection revealed first to women
God chose to share the news of the resurrection to some women. Luke 24:1 says, "But on the first day of the week, at early dawn, the women went to the tomb bringing the spices which they had prepared [to finish anointing the body]." They saw an angel there. The angel told them, "Go quickly and tell His disciples that He has risen from the dead." These women were instructed by the angel of God to share the truth with others. However, they were not taken seriously, "their report seemed to them like idle talk and nonsense, and they would not believe them."
God does not hate His daughters, He loves them as much as His sons. He has invested similar gifting, talents, skills and abilities in women as in men. He has created each one unique and intends for each of them to use their talents for His glory and for the expansion of His kingdom.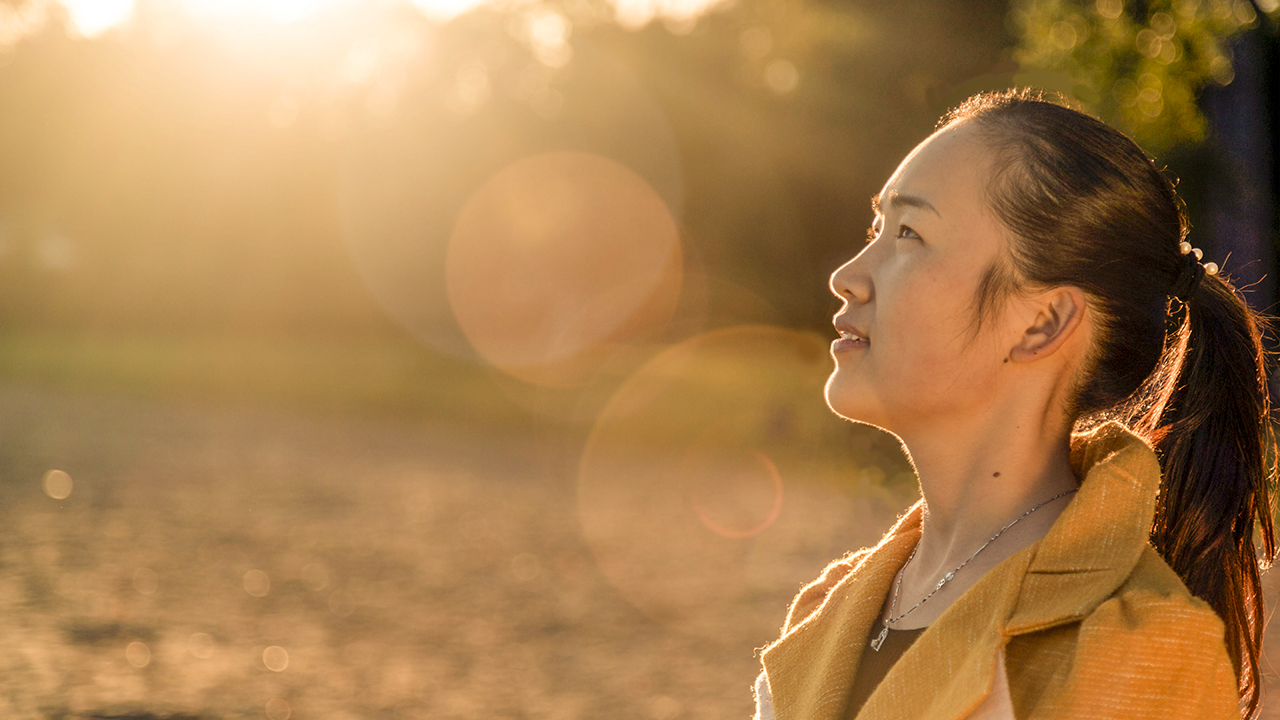 The Bible mentions the names of extra-ordinary women. They included Sarah, Jochebed, Miriam, Rahab, Deborah, Huldah, Ruth, Hannah, and Mary the mother of Jesus. We also have Esther, Elizabeth – mother of John the Baptist, Mary of Bethany, Mary Magdalene, the Syrophoenician woman, Priscilla and Dorcas among others. 
Jesus acknowledged women
Jesus has never prohibited women from serving Him. When Martha complained and asked Him to send Mary to help her with the housework, He said, "Mary has chosen what is better, and it will not be taken away from her." (Luke 10:42 NIV)
Jesus always stood by women and empowered them. He acknowledged the woman with the issue of blood who received healing by touching the hem of His garment. He commended the faith of the woman who emptied her alabaster jar of perfume to show her love for Him. The Bible also tells us how God cares for widows and childless women, how He hears their cry, their prayers and is eager to bless them. 
Daughter: The Harvest is ripe – The workers are few!
The Second Coming of Jesus is near, the harvest is ripe. It is a time for every believer to step out and serve God fearlessly. Women too need to do their part in the mission, so we can ensure that the Gospel reaches the uttermost parts of the earth. Being one-half of humanity women have to rise up and fulfill their God-given mission. 
Do you support GOD TV?
For just $100 per month you can bring the gospel to 10,000 homes. Join us as media missionaries!
GIVE NOW